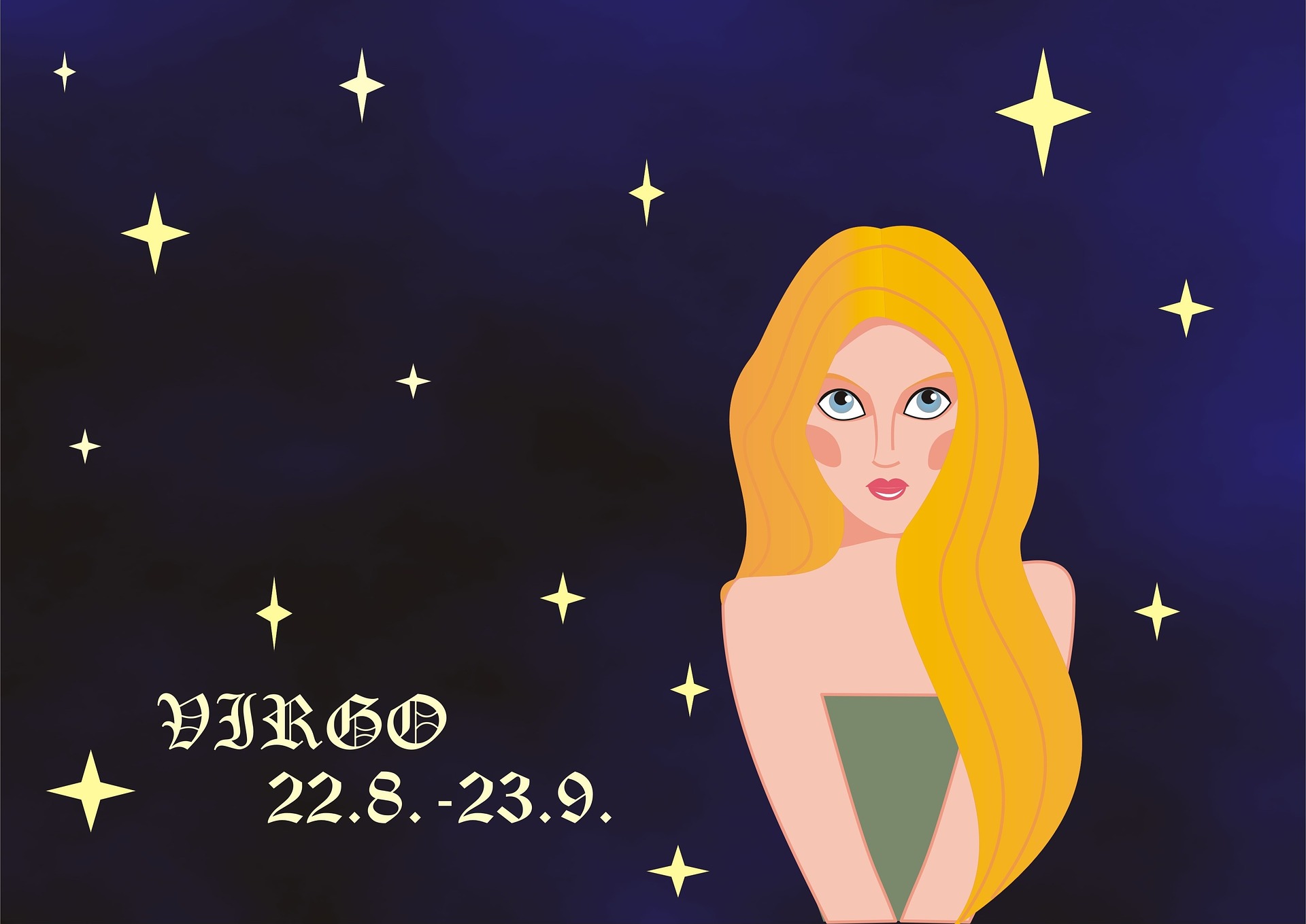 Happy new moon Virgos, new beginnings for you right now!
Most of the Virgo people I know are having some sort of new start in their lives, some by choice and some circumstance.
Wherever Virgo falls in our birthcharts is where something new begins, or at the least a big epiphany about the same.
There are 5 bodies in Virgo today at this new moon including Ceres, and Pallas. The new moon falls at 17 degrees Virgo.
Mercury is there in Virgo so things couldnt get more Virgo than that !
This is near my MC and opposing my Mercury, which in itself is a very Virgo type effect, so with Mercury also in Virgo at present opposing my sun, I am feeling like one myself.
And of course being Pisces, its my relationship sign, so lots of Virgo type people are interacting with me right now. A "type" is by Sun, moon or Asc as a rule, but Sun in 6th house is pretty "Virgo" too.
This new moon has a focus around all things pertaining to health, wellbeing and safety, and covers areas such as research, analysis, dealing with the details of just about anything.
It's a good time to make decisions around the same and to have any check ups if we need to or take care of the areas we may have been putting off.
It's a great time to plan new health regimes, or to think about our spring gardens here on my side of the world.
Pets come under this sign so get them checked out too if necessary.
As with any new moon it is not so much for physical activity but more for the thinking and decision making, or in the coming few days, so we can put the plans into action as the light of the moon grows again, bringing back emotional and physical energy.
A lot of people feel tired or low in energy in fact at a new moon but the brain is usually clear and active.
However this can be a time of many people acting on their thoughts rather quickly, especially with the perigee moon still in effect.A lot can happen on a new moon or near it !
Mars tomorrow will return to Aquarius to continue his work in the areas he began mid May when Uranus entered Taurus, forming an ongoing square between them, which has been very disruptive for some, and globally its made its mark too as this has brought much protest and revolution as well as a wake up call in areas of our environmental issues globally.
Today Mercury is quintile Jupiter which is helpful and encouraging for forward thinking and bringing to the light healthier ways of being, collectively and individually.
(Sagis, Scorps and Virgos will benefit most from this)
Venus in Scorpio quincunxes Chiron in Aries bringing to the surface deep seated emotional wounds to heal so we can let much go at this new moon, to move on to healthier lifestyles.
Neptune is opposite to the new moon, near enough to have an effect, but I like to think this will add some intuitive and creative thought processes to the rather left brained practical/analytical thinking happening just now to form a balance.
So all in all this is a positive new moon for all of us in regard to using our powers of discernment to gain a new perspective for the times ahead.
About Janne's Astrology: Your birth chart is a map of the heavens when you were born as viewed from our home planet Earth. Culture and location can influence the differences in two people born at the same time on this planet. We use 10 planetary bodies including the sun and the moon to interpret a birth chart, also including Uranus, Neptune and Pluto — relative new comers to astrology and there are still traditional astrologers who will not use them.
The planets have unique energies that affect us in similar ways that the moon does with tides and cycles here on earth, including tectonic plate movement. At the time of birth the heavens imprint our very natures and set the patterns for our future with "promised" events unfolding as the heavenly bodies continue to move around the zodiac in their transits, some moving faster than others.  Different astrologers use different methods, some taking into account the precession of the equinoxes, some using ancient techniques and some using more modern.  I use a mix of both.
You can find additional free astrological based forecasts from Janne via her Neptune's Magic Facebook page here. Janne also offers detailed personal readings. You can find astrological discussions over on transients' community forum, The Roundtable. 

This work is licensed under a Attribution-NonCommercial-NoDerivs 3.0 Unported (CC BY-NC-ND 3.0). You're allowed to share this article for non-commercial purposes, but you must not edit or modify the contents. You must include all links and images, as well as provide appropriate credit — which includes a link leading directly back to this article at the top of your re-post. You must also include this licence information.