By guest contributor Dawn Grace Kelly: Are there rumblings of change in your world? Do you sense a new life subtlety (or loudly!) calling you? Are you listening or are you using distractions to maintain the way you're used to it being? After all, change will have us humans confronted with an unknown future and our egos sure don't like uncertainty.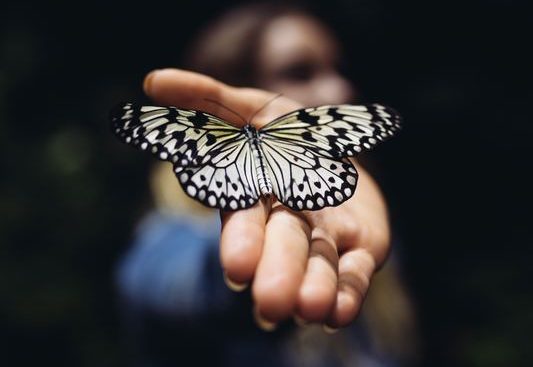 We can use staying busy, working, doing shoulds (there's a few of mine for starters!) and all number of things to deny our inner knowing calling us forward. We eat, care take others and keep looking backwards rather than allowing ourselves to step into a new way of being internally and externally.
Being in unfamiliar territory means relinquishing control of the future. As humans surrender is not something that comes easily. It takes some life experience to know that resisting and ignoring change takes us on a bumpy path that may be filled with pain, emotional discomfort, blah feelings, a tiredness of life, clashes and bangs and feelings of disconnection.
I sense a collective energy that is drawing us to come forward out of all that no longer serves us.
Will you give yourself some still moments to hear what your inner voice is drawing you towards?
What do you need to release that no longer serves you?
Would you consider surrender, trust and faith?
To be in those three big energies you need to know there is a greater force at play. You have a spirit in this human body that is part of All That Is or Universal Intelligence. When you truly know that letting yourself go forward into the unknown becomes easier.
When you run your life from ego you think everything is up to you, that you are in control and you need certainty. Nothing in life is certain. Chaos will happen, it's all part of growing and evolving.
Listen to the call of change and allow yourself to let go of the past, you are being called to bring new aspects of yourself forward, to evolve! And that is a wonderful thing. Your spirit is wise and will not let you down. The Universe has your back.
wishing you courage and bravery
with light
Dawn
https://www.facebook.com/dawngracekelly/
https://www.dawngracekelly.com
Photo by Ye Fung Tchen