I was sitting at a desk in a high-rise many years ago when a M5.0 earthquake came down the valley like an express train at hyper-speed.
It felt like the building swayed three feet back and forth, and being on the seventh floor, there was nowhere to go but down.
Fortunately, that building was designed with shock absorbers underneath its main columns, and it settled down a lot quicker than we did.
For myself, it raised a simple question.
Why am I living and working in this city that will turn to rubble when a really big one hits?
It took a while, but eventually that city was far behind in terms of years and distance.
Now it is spring and early summer,. and being a preparedness geek, I thought I'd share some pictures with you to tell a short story about how country living beats the city rat race hands down.
And in case you're still a city dweller, ponder this – which was a fact when we made the move from city to country.
A house in the city is worth a farm in the country. 
You can even rent in the country for a LOT less than in the city – and get acreage with it. 
Way back then, when people who were smart enough to think for themselves about the future, some of us started seriously getting into what is today called Preparedness.
Back then, you were thought of as a "survivalist," and the media did a good job of painting us as radical anti-government whack-jobs who were into conspiracy theories like the one about the New World Order – or the one about the assassination of President Kennedy having been set up by the rogue elements in the CIA.
Trying to shift others to wake up to the fact that President George H W Bush was an elitist who was involved in the Kennedy assassination and also wanted to get the New World Order established was like pushing shift uphill.
If you questioned the official narrative about the killing of men women and children in the Koresh community at Waco in Texas, you were as much a nut job as they were.
Meanwhile, some of us noticed that there were signs that the military industrial (political)  complex that President Eisenhower referred to, was really going full steam ahead with the help of a lot of corrupt politicians, using false flag events to get us into multiple wars, and eventually the MOAB event of 9/11 – MOAB being the Mother Of All Bullsh…t.
Honestly, when you are self-sufficient living in the country, there are days when none of that really matters! Sure, there are real molehills to deal with – but there are no more mountains of stress like there are in the city.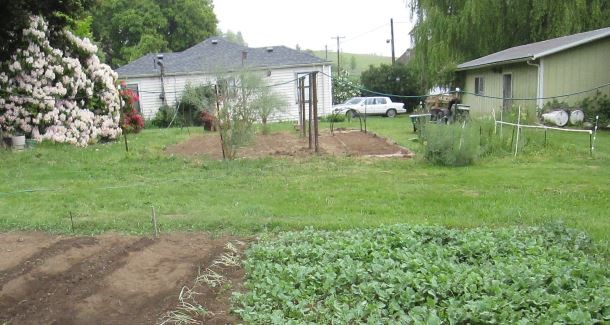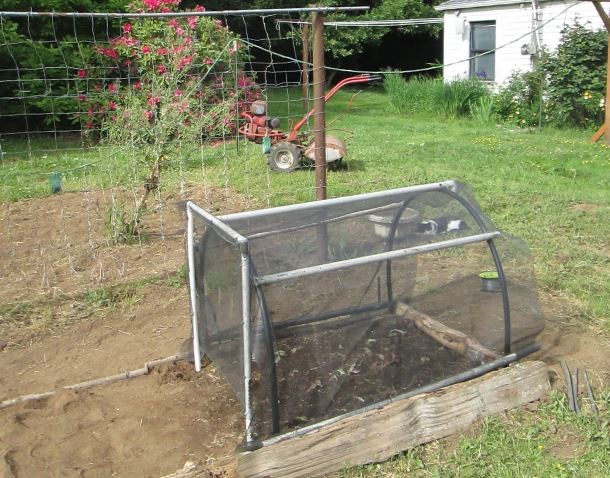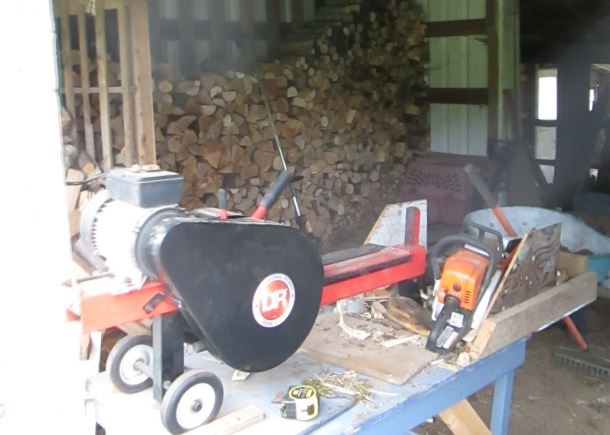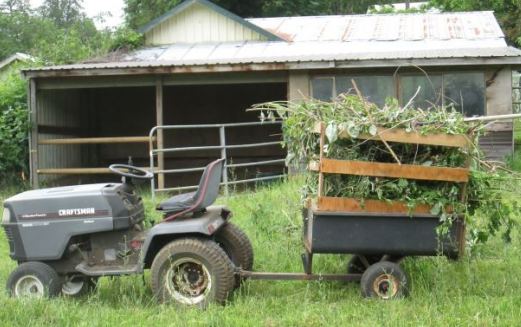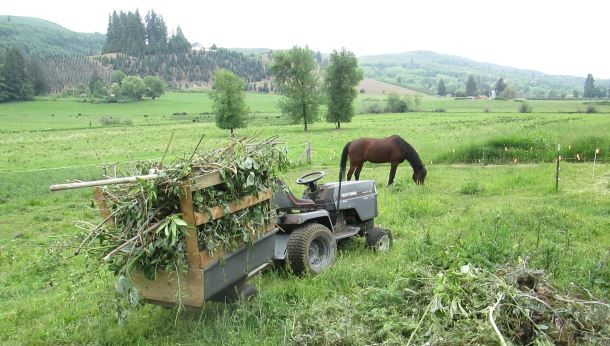 Kilauea Update
A very interesting, if controversial, update from Dr Michael Salla. Read More.
This AP story confirms at least some of what Dr Salla has written:- "Lava had also covered two wells at a geothermal plant as of Sunday. Authorities say there has not been a release of gases there." (Source)
"'Vog' from Kilauea volcano blankets Marshall Islands, 3700km away;  Officials have warned that volcanic smog would continue moving west, as Marshall Islands issues health warning"(Read More)
Surveillance On Steroids?
"On May 10, the Defense Advanced Research Projects Agency (DARPA) unveiled the Urban Reconnaissance through Supervised Autonomy (URSA) program, which addresses the issues of reconnaissance, surveillance, and target acquisition within urban environments."  Ponder THIS for a while ….. (Read More)
Facebook Spy Machine
"Facebook confirmed to be a massive spy machine that records your conversations and violates your privacy"(Read More)
Maryland Catastrophe
Nearly two years after what was called a '1-in-a-1000-year' event ravaged Ellicott City, Maryland, the city experienced yet another major flash flood on Sunday, May 27, 2018. The storms dumped more than two month's worth of rain in less than 2 hours, causing massive damage and leaving one person missing. (Source)
Storm Kills NC Journalists
A news anchor and a photojournalist working for WYFF were killed by a downed tree while covering Subtropical Storm "Alberto" in North Carolina on Monday, May 28, 2018. Pre-season Subtropical Storm "Alberto," the first named storm of the 2018 Atlantic hurricane season, made landfall on Florida's north-western coast near Laguna Beach in Florida on Monday. Its maximum sustained winds at the time of landfall were 75 km/h (45 mph). (Source) (Now downgraded to Depression – rains persist. )
Missouri Governor Resigns
Corruption and bad behavior is a bipartisan affair (bad pun intended, but it's true). JEFFERSON CITY, Mo. (AP) — Missouri Gov. Eric Greitens, a sometimes brash political outsider whose unconventional resume as a Rhodes scholar and Navy SEAL officer made him a rising star in Republican politics, abruptly resigned Tuesday amid a widening investigation that arose from an affair with his former hairdresser. (Source)
Why Future Times?

And The Survival Center

Why are we doing what we are doing?

We believe that every human being should have access to knowledge on how to become sovereign, independent and self reliant and have the tools to make it so.

Our mission is to provide you with our knowledge, experience and the tools to empower yourself.

When people have those, they can create a freedom for themselves, an independence, that takes fear away and replaces it with a CAN DO attitude.

It is empowering, it is fun to learn new things you didn't know before, i.e. how to raise your own animals, can your own fruit (and you won't have to second guess what's in it), grow a garden, learn how to be independent of the grid when the power goes out and so much more.

When more people do those kinds of things, they can create a community that produces what is needed and don't have to import so many things from outside that community, county and yes even the country.

We are here to provide the knowledge in form of consulting, books, DVD's, videos and the tools for independence, like water filters, food storage, Storm Shelters etc, so you can walk the road towards sovereignty and freedom.

That is our mission.

Join us and be empowered.

What We Offer You

•   Alcohol Cook Stoves and Kerosene Lamps
•   Free- Email Newsletter Special page
•   Handmade Crafts
•   Warehouse Clearance Sale
•   Batteries, Recharchable
•   Bags, Backpacks, Fanny packs
•   Books »
•   Camping Supplies
•   Clothing for Travel, Outdoors and Protection
•   DVD's & Video Tapes on Survival and Preparedness
•   Emergency Kits, 72 Hour Kits, Bug- Out bags
•   Emergency Supplies and Kits
•   Free Shipping on these items
•   Food Storage Long Term »
•   Fuel Storage
•   Goodies for kids, for fun, prepping and knowledge
•   Grain Mills »
•   Hemp & Health Products
•   Health Anti Aging and Longevity
•   HomeSteading Supplies »
•   Lamps, Lanterns, Flashlights, Headlamp, Radios
•   Medical Kits and Supplies
•   Newsletter
•   Night Vision and Binoculars
•   Nuclear, Biological and Chemical Protection
•   Organic
•   Pandemic, Bird Flu, Swine Flu, Ebola Preparedness
•   Respirators, Masks, Gasmasks
•   Solar
•   Specials And Sales Of The Month
•   Stainless Steel Cookware
•   Super Silver Solution
•   Water Filters Treatment
Click Here To Subscribe To Future Times And Trends
Future Times and Trends is published by The Survival Center, McKenna, Washington.
Call Toll Free 1 800 321 2900 email:   [email protected]
Business Hours Mon – Thurs 10 – 6 Pacific Time. 
Click To Visit Our Online Store – Hundreds Of Essential Preparedness Items.
We have an answer machine service which is free to use so you can call us 24/7.
If we're not open, leave a message and we will respond as soon as we can. 
disclaimer:-
The views and opinions expressed herein are those of the writers concerned and are not necessarily endorsed by The Survival Center. This newsletter is offered for entertainment, educational and informational purposes only. Nothing herein should be construed as medical financial or legal advice. You should consult your professional on all such matters. The Survival Center shall not be liable for any consequences experienced by any readers of this newsletter, subscribers or not, as a result of choices, decisions or actions they may take subsequent to reading any past present or future edition.
About the Author
Michael Knight is a transients contributor, and editor of the international preparedness newsletter, Future Times and Trends. He is a retired journalist and author of the book: President Trump And The New World Order – Exposing The Pyramid of Power, available on Amazon in both Kindle and paperback.