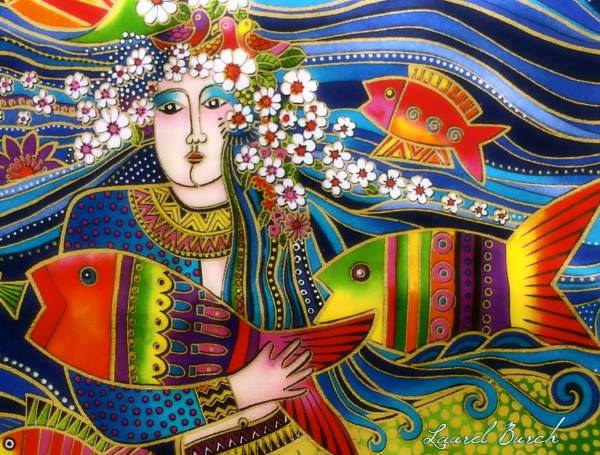 The moon is currently in Pisces getting ready for the big new moon event tomorrow and with the planets being relatively quiet in their movement just now, avoiding strong aspects in this dark of the moon phase, it's a good time to do some reassessing of who we are and what it is we are wanting to achieve in the future, but doing this gently in the form of writing or contemplating is the best way to go about this today, then spending time in nature or enjoying pleasant entertainment, or reading ,listening to music or other activities that remind us of our creative or spiritual self which is the Pisces in all of us.
Make the most of this Pisces people, as this is our best new moon for many years without the restrictions of Saturn as we had for 3 years, but rather this time his support.
The Pisces new moon tomorrow is supported strongly by the move of Mars from the fiery sign of Sagittarius into the earthy and therefore more grounded sign of Capricorn that is a friendly sign to Pisces, so this is a good thing for this sign and it will help ease Piscean people into their own new year energy.
Mars in Capricorn will help us all to plan and instigate actions more thoroughly and cautiously, making sure all is safe and secure in our lives and also giving us the determination and resourcefulness to carry through with what we need to get done.
This position of Mars is great for financial and property matters, for dealing with the practical side of our creative projects and security needs too, especially if legal contracts are involved as well.
This all adds a supportive, practical/material element to this creative/spiritual new beginning for Pisces, and for all of us in the sectors of our lives where Pisces falls.
For instance, I, being Pisces should benefit from this, and Pisces itself is my homezone so that is where I should feel a sense of new beginnings and support on material levels too, as well as my efforts and physical energy that I put towards the same, as for all of us Mars is our drive and energy. As I work at home it will benefit me.
And of course Capricorns will benefit hugely from this Pisces new moon, with Mars in their sign bringing back their energy and drive for the times ahead. Mars also represents a strong presence in their lives to spend more time with a very driven and dynamic person who should appear sometime in this transit before Mars leaves mid May.
So ahead there is a dynamic period for Capricorns and the Pisces new moon is the beginning of this — a busy but productive time, and try not to rush around too much Capricorns, and try to get too much done at once, or you will be accident prone and cause clashes of temperament as well. Try not to be impatient. Use the energy wisely.
For Aries — it's the best time to put those plans into action that you have been dreaming up in the Sagittarian phase and to actually slow down enough to make a good job of it all, and use good old common sense, tend to the rules and regulations of life.
The Pisces new moon chart has an interesting division of planets with 4 bodies in Aries including Eris, the most outer planet, and 5 in Pisces including Chiron and Juno, so as Pisces is the last sign and Aries the first, there will be much to let go of as in endings, and much to look forward to in the new beginnings to come, not just for Pisces but for all of us.
Many people will be either moving house or changing jobs in this coming month, shifting their creative perspective in some sense which is emphasized by the Sun conjuncting Chiron the day after the Pisces new moon so it is drawn into the energy of the new beginnings, as we let go of old pain and grievances, especially Pisceans of course, but many signs will feel this, Virgos too being opposite, as this is the place of relationships for them so many will be acting on the needs or influence of an important person in their lives.
Tomorrow is the time to light a candle and reaffirm our Spiritual path itself, and also reaffirm our intentions for the month ahead to use the Piscean/creative energies in resourceful and productive ways with the help of Mars, as the timing is perfect for achieving our goals.
You can find additional free astrological based forecasts from Janne via her Neptune's Magic Facebook page here. Janne also offers detailed personal readings. You can find astrological discussions over on transients' community forum, The Roundtable. 

This work is licensed under a Attribution-NonCommercial-NoDerivs 3.0 Unported (CC BY-NC-ND 3.0). You're allowed to share this article for non-commercial purposes, but you must not edit or modify the contents. You must include all links and images, as well as provide appropriate credit — which includes a link leading directly back to this article at the top of your re-post. You must also include this licence information.