Although the Total lunar eclipse approaching is said to be a Perigee or Supermoon, where the moon is closest to the earth, this is not exactly so, as the Perigee moon occurs today, and the eclipse is more than a day away still.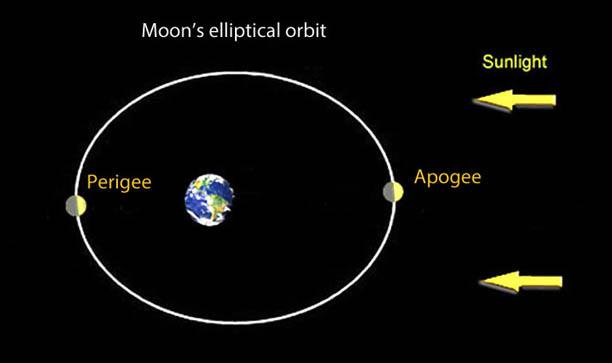 Nor is it a true astrologically Blue moon, as that means two full moons in one sign in 28 days, whereas the two full moons in the month, although within 28 days are in different signs. But it is, in astronomy terms classed as a Blue moon.
However the fact it is almost a Perigee lunar eclipse does make it more powerful than usual.
Today is when a lot of this lunar eclipse energy comes to a head, so if you are feeling very "full moonish" this is why.
Moon people are going to be feeling this in a way they haven't for quite some time.
So this means OOB moon people, those with Moon on the horizon, a Cancerian moon or Ascending sign, and of course Leos and Aquarians, as well as people who are sensitive to just about everything, and have strong Piscean, Canceiran or Neptunian energies in their birth charts.
And if you are not in a good place, remember that Spirit is closer to matter at this time, meaning closer to the earth, and to us, so more accessible through prayers and meditation for miracles to occur.
This is a time to let go of thinking too much for a while and going within a bit more.
It is a day when things happen that don't usually happen, and in fact this will be the way for the coming few days in particular, so we are all entering what Robert Anton Wilson calls "Chapel Perilous" in one or more of his books.
But we can make it work for us by staying centred, trusting in the powers that be, including out own, and observing self, life and others in a detached kind of way.
Today there is an added fated element around in the form of Venus conjunct the Dragons Tail or south node in Aquarius, very close to opposite the eclipse point which will be 11 degrees 37.
This is a chance to recognise and accept what we may perceive as past failures, and think of the benefits these have had on our evolution, and how we can use these experiences and this learning in ways that can make not just our own lives more fruitful and satisfying in the future, but also how we can understand others more, and do our own small part in making the world a better place.
There are a lot of karmic undertones to life just now as it is not all just about us, but how we perceive others,recognising that on many levels of being we are all one, but due to our own experiences in life we tend to see others only through the perception of our minds that are conditioned in a certain way and limited by our own earthly experiences.
It's time to look way beyond that if anything is ever going to change on this planet.
You can find additional free astrological based forecasts from Janne via her Neptune's Magic Facebook page here. Janne also offers detailed personal readings.