Healing with the 7 Divine Rays is a very good way to be in tune with the energies that flow on Earth every day of each week. Once you tune in you know that they really come into your divine physical and subtle bodies, and you can use them, for your day to day self-healing and mediation sessions.
As you step into this very true and subtle realm, you will enjoy the magical presence of the archangels and the ascended masters. They will show up to you because they know you and are here for you to help you and really fills your heart with divine love.
The archangels are higher vibrational beings from higher dimensions (8 D and more). The 8D is their lowest plane but they can take you higher if you're willing to go and if you are ready. They will come to you and you will have one sign given to you of their presence in your subtle body and your energetic field. Their income is very surprising and they will lead you to make some personal research to reach out the knowledge they have for you to activate, and to learn more about them and yourself. To also learn about your special personal connection and interaction to them.
I personally met them for the first time through the flame of my candle. They were flying everywhere in my room and I could see them as triple flames with 3 colors and frequencies. Each color has its own frequency and vibration. Then the triple flames will extend for you to see another flame that can be in the shape of big orbs or huge circles, triangles, rectangles, columns and filaments of light which can have many other colors, but most of them are purplish, blue, white, pink, silver, violet…
So on Monday the flame that descend on Earth is the Yellow /Golden Flame of Archangel Jophiel which name means "The beauty of God". It is directed by the ascended masters Lanto, Kuthumi and the ancient wise philosophers and spiritual masters like Confucius or Lao Tsu.
It is the ray of comprehension, wisdom, higher intelligence, of the illumination, knowledge and the memory of higher spirituality.
While doing a self-healing and cleansing today my candle was yellow-golden on its surface. I thought it would be so cool to share it here with you. There were other archangels as Michael with his electric blue fire, Zadkiel with his violet flame and Raphael in a green heart surrounding the candle and floating in a flame of 4 layers or colors.
The pictures I am posting here are from today's healing and they show only a part of what I see when I am connected to the Archangels and their flames.
They just come out of the candle flame and they float around me, in me, I can see them touch them with my hands and they really provide a very subtle and high frequency.
We can get in touch with the Archangels through our connection to the trees, animals and nature generally.
But we can also get in touch with them and the ascended masters through the Central Sun.
They will show up to you in orbs floating even at night. It happened to me to be guided and protected by Archangel Raphael while driving home at night and even when driving during the day.
It is their way to tell you that they are beside you and taking care of you. It is their ways to communicate with you.
So here is Jophiel and I am proud to introduce him/her to you.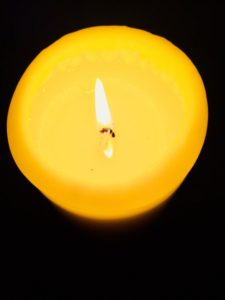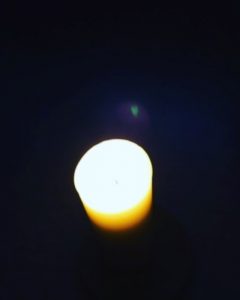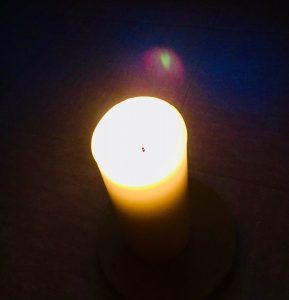 The Yellow Ray is the flame of the teachers and students because it helps for study, fucus and so for the exams and all kind of trainings.
We can use it to have new ideas, more power in our thoughts, to clarify our point of views and actually to develop new potentials that may be hidden in us and waiting to be discovered and experienced by us.
The Yellow Ray helps us to go back to the akashic memories and knowledge, the sum of all that have been created by spirits.
It clears the perverse thoughts and the mental that have been messed up with the drugs and alcohol, tobacco or other plants.
The Yellow Ray helps us in the process of mental regeneration. We can use it to free our mental from heavy energy, to give more energy to the studies, and documents that require reflection.
Healers can use it to help students and kids who have difficulties, increase their energy and improve their studies. It can be very useful for those who work so much with their intellect, to those who suffer from migraines or crown pain, and to all that surrounds the head.
Hope you enjoy it.
Many Blessings,
from the Archangels.