We begin a new block of work having left behind, and waiting to be completed, the above deprogramming, that we are at the point of our evolutionary path that we are, they will have very positive effects for having eased a great burden on the mental body and mental spheres with all programs, filters and so we have been taking in recent weeks.
So, we get now with the need to keep releasing energy burdens, facing the work of tuning in with the highest possible reality. We are in the timeline where we are, that is, time line 42 has different sublevels to connect into.
Tuning into the energetic currents of low to high vibration, as happens with the line 33, which, although below the frequencies of 42, has different sublevels within the same line 33. These sublevels are much more negative in 33. Let us attune into the highest sublevel (frequency) to which everyone is able to get, is in the timeline where you are.
To do this, we release etheric, emotional, mental and causal charge of the four main bodies, step by step, so that resonance, simply by having a higher frequency and with the help of our higher self, we leave anchoring to the streams and more suitable subplanes for us right now.
The idea, if you were to put a target, is left empty (of people) the lowest level of the line 33, so that no one (who has an interest in doing this work, of course) is attuned to it and it stays, if perhaps, for the most negative sector of the human population that, however much we want, we will not be able to reach help, because they are a long way from even understand what is the situation in which they find themselves.
But if we get empty enough the lower levels of the line 33, we can at least be reducing the attractiveness that can have on us by removing parts of our energy system that resonate with it and begin to attune slowly with other higher planes.
Energy structure timelines
As we said, line 42 is composed of three octaves of seven sublevels each, and line 33 as well, so that both have a line to the other. There are 21 major sublevels (then, if wanted, each sublevel you could divide into sub-sub-levels smaller, but as we enter into a level of detail that is not necessary for this work to us).
Level 1, 2 and 3 of line 33 represent the deepest levels of negativity existing on the planet, the lower vibration, lower frequency, and is hard to move them. They belong not so much to people but disembodied entities co-exist with us on the physical plane, even if they are not perceived by the ordinary senses.
Still, perhaps in some parts of the world there are areas of negativity so high that at some point, those dwelling in them have been able to tune into these levels literally a "infra-world" energetically.
For all, ideally, we had no subtle body in any of the sublevels of the first octave, so all those in the 33, which is still the majority of the human population could rise from the etheric to causal frequency to 8 sublevel same line at least. As bodies move in order of frequency and vibration less, we start with the causal body.
Again, the work has to do with our higher self, and we will combine both lines, so that everyone, you are in the line that you are, may be able to move your causal body one or more levels "up".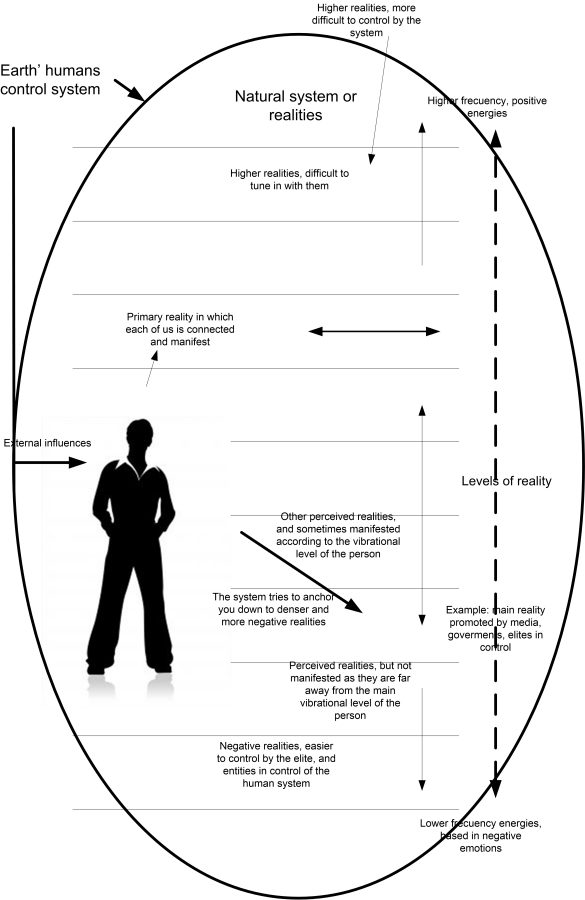 This work can also last for days or weeks, depending on the load that each carries in tow, therefore, you have to make regular requests, and go monitoring the % that remains to be removed so that this body can make a leap to a higher level, we will not define, because each will be different.
The petition is as follows:
I request that everything present in my causal body that does not belong, as planned by my higher self, be removed — including all technological devices, entities, parasites, forces and energies not aligned with my highest good. I request that love is removed and cleaned to reveal the truth, allowing enough to be moved to a higher sublevel within the timeline in which I find myself to be cleaned. I request that once the causal body is the proper vibrational frequency, and to effect change, this is moved and settled in the new level of reality and protected so it can not be lost. 
To monitor the progress of this change, I trust you, and that you have found a method of communicating with your higher self, whether in meditation, either with external tools, either with signs and synchronicities, etc., so that you may be asking regularly by the state cleaning by requests and you may have certainty, 100%, that it is complete.
Hugs,
David Topi

This article on transients.info is licensed under a Creative Commons Attribution-NonCommercial-NoDerivs. You're allowed to share it in full for non-commercial purposes, but you mustn't edit or modify the contents. You must include all link, images, this licence information, as well as provide appropriate credit (author name and a link leading directly back to this article at the top).
This article has been automatically translated using Google's translation system, with editorial changes made by Laron (which can be rather difficult!). David has given transients.info direct permission to share his articles in English