You see the sun rising and wonder what new piece of the puzzle can be found behind your computer monitor, or the screen or your phone. Soon you discover one of your most cherished authors has released a new book, a new channeling, a new video. You add credit to your Amazon account for the next piece of your magnificent vault, or decide to purchase tickets for the new upcoming conference about the wonders of the past, or the promise of a new exciting future.
You look around and marvel at the sight of you collection of spiritual jewels, in your precious library, and feel a sense of accomplishment. Then, as you sit and take a sip of coffee and listen to the whispers of your beloved team of guides, if you opened up to a telepathic connection, or feel the message transpiring through your thought processes. You ask for several suggestions, that point to the next steps in your path.
Without hesitation you check for the latest news through your friends' profiles and favorite pages. You wonder with a sense of distaste in which way will the decisions of certain groups in power affect your destiny. Perhaps they are developing a new weapon of fearful tools to control you, and such bad feeling is confirmed through the work of the conspiracy theorists you frequently follow.
Within the middle of these routines, little by little you feel that another voice wants to speak to you, in the most delicate and beautiful tone. You cannot hear exactly what this voice has to tell, what new story wishes to enfold in your path. The noises of your routine are so loud, so entertaining, and you just cannot miss what the famous speakers have to say about your collective path during the course of the coming days.
The almost unnoticeable voice comes from a corner, where you cannot see with your eyes any hint of a presence, yet unknown to you. The only resource that you could use to understand such significant presence is nothing more than your mirror. You gaze into your own eyes and if you allow yourself to see long enough, you might notice that your eyes are a portal to this powerful but gentle presence.
It is a part of yourself that for too long you have forgotten. A part of you that in silence has observed and wondered when you will allow it to make itself known to you. What this part of you really wants is a moment of true intimacy with you, in silence. Outside of your routines, and outside of what you cherish and consider valuable, more valuable than your own instinct, your gut feeling, your own opinion, your own sense of worth as a soul, beyond the perceived constraints of your human life.
The looks do not matter that much, unless you know how to interpret through your inner senses in which way this wise part of your soul wishes you to see it. It can take any form, one that you would appreciate for the rest of your existence, one that you do not comprehend, or one that you reject. It might look just like you, or maybe like a version of yourself when you were a child, or an incredibly amazing and powerful future version of yourself. Maybe it wants to let you know that there is a side of you that a long time ago was not human, but something else, and now you look for that form in the outer world of entertainment and distraction.
You cannot hear or see this part of you, because you got too used to listening to the opinion of other spiritual experts, and that might even include your own team of guides, who are not aspects of your soul but you know who, maybe some ascended master, or maybe some elegantly dressed and glowing ET, or maybe just an aspect of a beloved soulmate.
You forget then, that the opinion of your Higher Mind counts, at any given moment, for any circumstance. You hesitate to listen enough though. You forgot that you carry within you an entire Universe of personal experiences, incarnations, lessons, talents, etc. You forgot that you also have a heart, large enough to show to you the way back to itself, to the greatest love that you will find: self-love.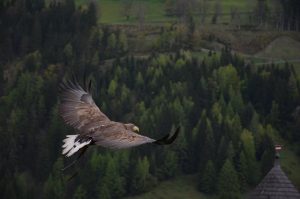 Perhaps, in early stages of your life you were taught that the opinions and feelings of others were more valuable than yours, than your own needs. On top of that, you wonder if home was ever really home, or that if there is a place in this world that you can actually call home. So you seek for answers, and you find many, but you are still unsure if all that has been said so far is what you need. You do not know what is the fate of the collective, and you wait.
You might not even know that some beings need to be released from their roles as teachers and counselors, in order for your own soul embodiment to take place fully. You cannot access all your talents and your wisdom, when you are always listening to others. You think that to listen to your own thoughts, to your own feelings, to feel your own heart, is not enough. Maybe you do not feel that are good enough to become your own guide or your own master, because at some point you were taught such fallacy.
You think that you would need to be a good writer, or a good channeller, or an expert in other areas concerning ESP in order to connect to this part of your soul that awaits in a dark corner, somewhere within you and around you. You might stick to that routine that you are already familiar with, even if your limitations still bring a sense of incompleteness and lack of satisfaction. You say that you need new input, something to take you out of that state, of feeling like not always what you read or hear feels completely right for you. You hear the same stories over and over again, but you do not give yourself the opportunity to feed yourself with a new story, told by your own heart, your own I AM Presence.
There is always this question as to how you can do this for yourself and perhaps for others. Technology has its own ways to hold your hand and to keep your eyes on the screen for long periods of time. You know though, that there is something that feels right about disconnection and communion with yourself. You wonder then, if you will take the next step, and dismiss some old energies for release, so that they can guide others, or become an embodiment of sorts in physical, while you embody your own heart and soul substance, and allow that other group of well-known people to continue telling their ol'same ol stories.