By Dick Khan, guest writer for transients.info
I was surely not alone in feeling my curiosity becoming highly aroused while watching the incredible documentary: 'DMT: The Spirit Molecule', by Dr Rick Strassman and Mitch Schultz. I could barely believe what I was hearing as the research volunteers – many of them learned professionals – recounted their astonishing tales of profound otherworldly experiences.
It was evident to me, and no doubt to many others, that Dr Strassman's Government approved research with dimethyltryptamine (DMT) – a powerful psychedelic drug that just so happens to be part of our brain chemistry – represented a huge turning point. But a turning point in what?
In: culture; science; metaphysics; religion; human spirituality?
Some seven years after the release of that documentary, and some 22 years since Dr Strassman wound up his research at the University of New Mexico's School of Medicine, I can't work out whether Dr Strassman's research has had quite the impact that perhaps it should have had. After all, it was Terrence McKenna who repeatedly pointed out that DMT is BIG NEWS, and made him question: "Why this is not four-inch headlines on every newspaper on the planet I cannot understand…"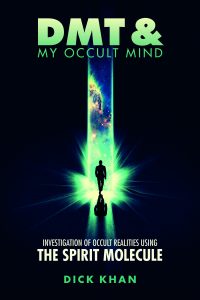 There are, no doubt, many varied and fascinating reasons as to why DMT is only very slowly surfacing from its underground status and moving into the outermost fringes of mainstream science. There is still a long way to go before the implications of DMT, or rather the DMT experience, remould and reshape the prevailing foundations of traditional, western-minded, materialist science. That it offers so much promise – to those willing enough to test its powerful effects – in opening up new frontiers in consciousness studies, is there any wonder that underground research with this substance is considered in terms of reverence and sacrament.
Such underground research is exactly what I was engaged with, until I realised the findings from such research are so incredibly newsworthy that I felt compelled to put my experiences into print.
All told, it can be cast as really quite a simple debate: Either spiritual beings exist, or they do not exist. And if they do exist then western science and western culture really does have a lot on its plate.
DMT & My Occult Mind: Investigation of Occult Realities using the Spirit Molecule' charts my own research along those lines. Published through Amazon in February 2017, I am hoping to follow up with two further accounts of my very own research programme. What rests beyond our corporeal vision really is truly astonishing.