Sol LeWitt, an American Artist who passed away in 2007, once wrote a letter to Eva Hesse, an American sculptor (1936 – 1970), with a focus on motivating her, but also relighting a creative spark.
This letter was later read on stage at a London event called Letters Live by Sir Benedict Cumberbatch, who we know as a popular English actor.
Cumberbatch puts everything into this performance and really goes to show the differences between reading, and watching, in terms of the effectiveness of a live event.
Letters Live is a reoccurring event hosed at London's iconic Freemasons' Hall. The last event that took place was in October last month, and featured Gillian Anderson (X-Files), Jude Law, and a range of other well-known entertainers. Letters Live supports various charities based on profits made.
LeWitt is regarded one of the founders of both Minimal and Conceptual art. His prolific two and three-dimensional work ranges from wall drawings (over 1200 of which have been executed) to hundreds of works on paper extending to structures in the form of towers, pyramids, geometric forms, and progressions.
These works range in size from gallery-sized installations to monumental outdoor pieces. LeWitt's first serial sculptures were created in the 1960s using the modular form of the square in arrangements of varying visual complexity. In 1979, LeWitt participated in the design for the Lucinda Childs Dance Company's piece Dance.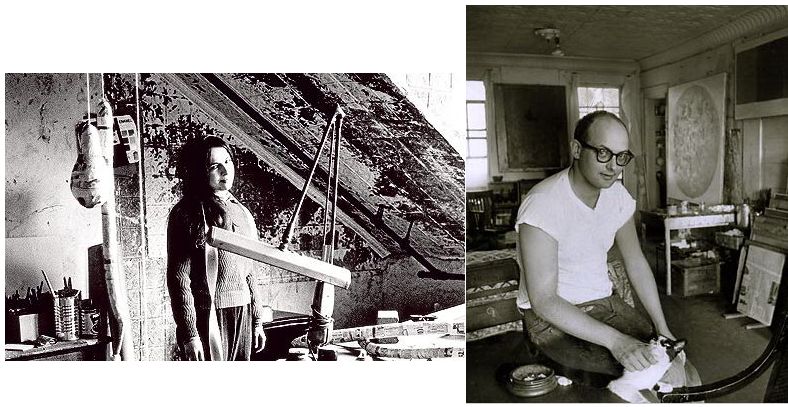 In terms of Eva Hesse 's legacy, her art has often been viewed in light of all the painful struggles of her life including escaping the Nazis, her parents' divorce, the suicide of her mother when she was 10, her failed marriage, and the death of her father. The true impact of her artwork was in her inventive uses of material, her incredibly contemporary response to the minimalist movement, and her ability to usher in the postmodern and postminimalist art movements.
Danto described her as "coping with emotional chaos by reinventing sculpture through aesthetic insubordination, playing with worthless material amid the industrial ruins of a defeated nation that, only two decades earlier, would have murdered her without a second thought." In 2016 a documentary about her, titled Eva Hesse, premiered in New York.
Here is Benedict Cumberbatch's reading out this famous letter.