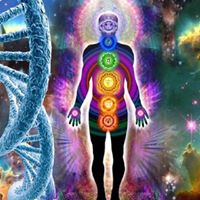 I have been guided today by my friend John Helios to read information about healers who have been removing their chakras. This have been done since 2012. The information on the internet about this topic is complex and showing different paths and journeys healers have been through since the big wave of 2012.
I think that this is like " I have no more a heart, and I can live with this new shape I am"
It sounds bit dangerous for our ascension and spiritual growth because we learn from all bad and good things within us and outside of us. We need to carry on interacting with the universe. I have done much clearing on myself and even did an implant removal which helped me a lot.
Here are two links. I let you read and comment below.
http://chakraremoval.com
This first one is bout what meant for some healers to remove their chakras.
http://in5d.com/do-we-need-our-chakras/
By Michelle Walling explaining the importance of working with our chakras on our journey.