Hello Dear Ones,

A time of change and challenges
We are in a period of change and many of us have been sensing it, and still we are as the new Solstice is bringing waves of contradictory frequencies : Earth is a place to experience these energies as part of the new challenges we have to face and learn from them. Part of our evolutionary process through the shift in consciousness is now connected to the 5D Earth.
We have begun our ascension to 6D, even though it may sound strange for many now ! But when we had to enter 5D, humans were questioning this shift and now it is done for most of us. 6D is a place with new challenges at all levels and everyone will see it individually, but 6D is a place for the heart and the energy of the heart chakra : we are ascending at a heart level more than at a soul level like it has been during the 5D shift.
This means more oneness : we have to feel that we are ONE for real. It is not only in saying it, but we need to be conscious of it more than ever before. We came here on Earth to experience Oneness and spread it all over the Planet. It is our mission to keep on being in the light, working from there and spreading it everywhere. Our individuality is the path to Oneness.
This means also more help : We have to help each other, in anyway we feel able to do so. These healing sessions are meant to help us all. So let's keep on helping each other.
A new Solstice brings rebirth and rejuvenation and also death. We have to clear and cleanse our energy from all that no more works for us. That's why we may feel confused, we may be questioning ourselves with introspective thoughts, we may want to live a new life, we may need to see how true are our dreams. So here is the place to heal all this and bring joy in our lives.
Let's connect to lighten up the Summer Solstice's Sacred Fire and bring a new healing : we can visualize our old wounds being burned and from the dust we come back to life with a new energy, a new frequency of light and Love.
This session is a clearing and healing session. So it is important to state it at the beginning and keep it in mind during all the 20 minutes.
The usual introduction is below for our healing sessions
For those new to these sessions, or if you simply want to me reminded on how to connect in and what methods you could use to send healing, see this article
here
on transients.info.
The purpose of these 20 minute weekly sessions is to send healing to each participant, which can be accomplished by focusing on individuals or the group, deepening on what methods you chose to use. You are always free to set secondary intentions around focusing on world events that may need some helping energy — on other levels our group also works in a multi-dimensional sense. Sometimes we get healing requests within the replies here, so do check back here just before the sessions begins.
Let us know if you are joining by responding here or contacting me from the
Contact Us
form on transients.info. The session is only 20 minutes and you can send, and or receive healing; it is up to you. Anyone can heal, no training is required to participate.
Please provide any feedback on here if you receive any and feel comfortable sharing.
You can find further information about these sessions through the link,
Weekend Healing
, on transients.info, which also includes links to a few
Current Timing
The time for the session is the same each week, based around Laron's time to make things easier, which is 2 PM on a Saturday in Virginia, USA (PDT). All the other times reflect this time, but this time is worked out to accommodate the greater number of people based on their geographical location.
USA:
Saturday: 2 pm EDT, 12 pm MDT, 1 pm CDT, 11 am PDT
Europe:
France (Paris), Switzerland, Sweden, Saturday: 8 pm
UK:
England (London), Ireland (Dublin), Saturday: 7 pm
Russia:
(Moscow), Saturday: 9 pm
South Africa:
(Johannesburg), Saturday: 8 pm
Australia:
(Sydney, AEST) Sunday: 5 am, (Perth) Sunday, 2 am
New Zealand:
(Auckland) Sunday: 7 am
To understand about joining outside of the set time, which you are free to do so and the hosts do this sometimes because of other commitments, just check out the instructions on how to send healing
here
, which I linked to above as well.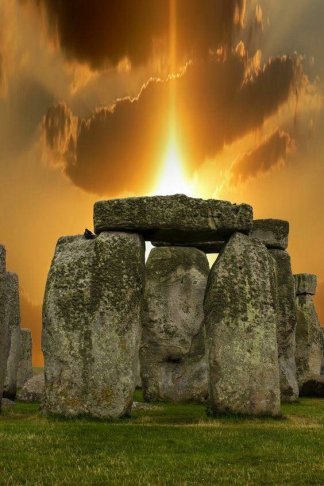 Last edited: