Healing Facilitator & Consciousness Guide
Staff member
Administrator
Board Moderator
Creator of transients.info & The Roundtable
Last week I performed our group healing session in an isolation chamber (float tank), which was my first experience, thanks to a friend. Before going in we sat in massage chairs which massaged the entire back of the body, but also the legs, hands and arms. It was a similar experience to a real full body massage, so was a great way to be before floating on the water.
It took me some getting used to the environment of the flotation tank, including the thick warm air inside. What this brings to mind is that as humans we tend to require direct experiences with new situations so that we can get used to them, but also so that we can overcome any fears that way arise from simply performing in and experiencing the moment, whatever it is.
Practice makes perfect and after doing something multiple times, you acclimatize to the environment you are in, and begin to master whatever it is that you are doing.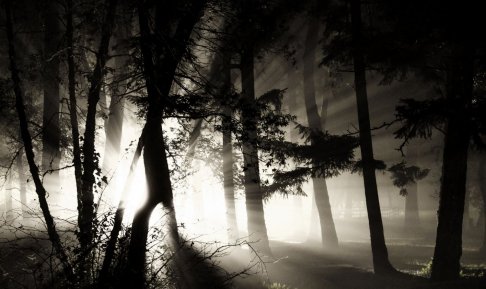 Photo by Satchmo- (CC BY 2.0)
​
Sometimes we bring with us memories and abilities from past lives and experiences, or even alternative timelines, which help us do whatever it is we are doing.
While this session will be a standard session (healing each other and receiving), I'm going to include a poll for us to pick our environment, or anchor point, which we will create and meet before beginning our sessions every week. I will try my best not to make the options complicated as we don't need anything too detailed. (Please pick 3 "options"to help us decide — votes are anonymous)
The usual introduction is below for our healing sessions
For those new to these sessions, or if you simply want to me reminded on how to connect in and what methods you could use to send healing, see this article
here
on transients.info.
The purpose of these 20 minute weekly sessions is to send healing to each participant, which can be accomplished by focusing on individuals or the group, deepening on what methods you chose to use. You are always free to set secondary intentions around focusing on world events that may need some helping energy — on other levels our group also works in a multi-dimensional sense. Sometimes we get healing requests within the replies here, so do check back here just before the sessions begins.
Let us know if you are joining by responding here or contacting me from the
Contact Us
form on transients.info. The session is only 20 minutes and you can send, and or receive healing; it is up to you. Anyone can heal, no training is required to participate.
Please provide any feedback on here if you receive any and feel comfortable sharing.
You can find further information about these sessions through the link,
Weekend Healing
, on transients.info, which also includes links to a few
Current Timing
The time for the session is the same each week, based around Laron's time to make things easier, which is 2 PM on a Saturday in Virginia, USA (PDT). All the other times reflect this time, but this time is worked out to accommodate the greater number of people based on their geographical location.
USA:
Saturday: 2 pm EDT, 12 pm MDT, 1 pm CDT, 11 am PDT
Europe:
France (Paris), Switzerland, Sweden, Saturday: 8 pm
UK:
England (London), Ireland (Dublin), Saturday: 7 pm
Russia:
(Moscow), Saturday: 9 pm
South Africa:
(Johannesburg), Saturday: 8 pm
Australia:
(Sydney, AEST) Sunday: 4 am, (Perth) Sunday, 2 am
New Zealand:
(Auckland) Sunday: 6 am
To understand about joining outside of the set time, which you are free to do so and the hosts do this sometimes because of other commitments, just check out the instructions on how to send healing
here
, which I linked to above as well.