Connecting To Trees, Healing with Faeries

The Faeries realm is more and more connected to healers and all light-workers. This has always been the way nature brings healing into our bodies and lives. With the last shift in consciousness and all the waves of energy we have been receiving, many of us have been noticing changing in the way the trees are behaving and how they look. More faeries nest around the trees and more portals to parallel worlds have been opening in the forests all around the globe to help us in our ascension. These portals are vortexes in which waves of Source's energy flow continually, in harmony with the mouvement of the planets and all the star system.
As multidimensional beings, we have the ability to enhance our connection to trees and to the huge healing energy they are now channelling and sending to all beings on Earth.
This energy is crystalline and highly vibrational, it has been coming on Earth since 2012 and has been spreading so much blessing and light all around. Many healers received it directly from Source, many are on the way to receive it, everyone at its level and as much as their bodies can handle it. During this session I will be connected to trees through the Golden Crystalline Light of Grace and will send to the group for 10 minutes and receiving for the rest of the time.
I would like us to connect to trees during this session, and then from there sending the energy to the group for healing purposes. We can do it. We can bring magic into our lives and open new perspectives in healing.
Trees are the oldest healers on earth, they carry in them the ancient knowledge of Source and when connecting to their energy we can receive its wisdom and guidance.
Tree spirit elixirs are the substance of healing and knowledge they hold. You can connect to any tree you feel drawn to : the Oak, the Beech, the Willow etc
Feel free to connect to any tree you feel drawn to in your garden or in the forest near your home. Feel free to connect to nature channelling their energy, and watch the show, see what happens!
Here is a picture I took last week during a distance healing session I conducted from the forest, Trees are powerful communicators when a healer is just near by them !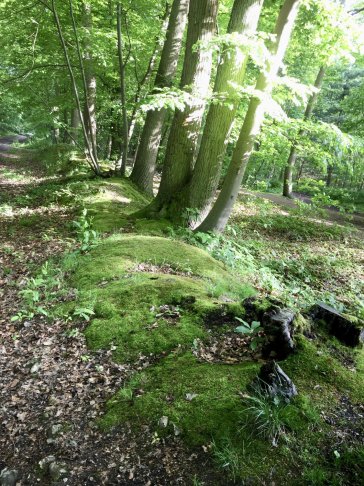 The usual introduction is below for our healing sessions
For those new to these sessions, or if you simply want to me reminded on how to connect in and what methods you could use to send healing, see this article
here
on transients.info.
The purpose of these 20 minute weekly sessions is to send healing to each participant, which can be accomplished by focusing on individuals or the group, deepening on what methods you chose to use. You are always free to set secondary intentions around focusing on world events that may need some helping energy — on other levels our group also works in a multi-dimensional sense. Sometimes we get healing requests within the replies here, so do check back here just before the sessions begins.
Let us know if you are joining by responding here or contacting me from the
Contact Us
form on transients.info. The session is only 20 minutes and you can send, and or receive healing; it is up to you. Anyone can heal, no training is required to participate.
Please provide any feedback on here if you receive any and feel comfortable sharing.
You can find further information about these sessions through the link,
Weekend Healing
, on transients.info, which also includes links to a few
Current Timing
The time for the session is the same each week, based around Laron's time to make things easier, which is 2 PM on a Saturday in Virginia, USA (PDT). All the other times reflect this time, but this time is worked out to accommodate the greater number of people based on their geographical location.
USA:
Saturday: 2 pm EDT, 12 pm MDT, 1 pm CDT, 11 am PDT
Europe:
France (Paris), Switzerland, Sweden, Saturday: 8 pm
UK:
England (London), Ireland (Dublin), Saturday: 7 pm
Russia:
(Moscow), Saturday: 9 pm
South Africa:
(Johannesburg), Saturday: 8 pm
Australia:
(Sydney, AEST) Sunday: 5 am, (Perth) Sunday, 2 am
New Zealand:
(Auckland) Sunday: 7 am
To understand about joining outside of the set time, which you are free to do so and the hosts do this sometimes because of other commitments, just check out the instructions on how to send healing
here
, which I linked to above as well.