Healing Facilitator & Consciousness Guide
Staff member
Administrator
Board Moderator
Creator of transients.info & The Roundtable
I came across an ocean jasper yesterday, while looking around a rare shop here in Christchurch, with a variety of stock—most of which caught my eye.
This stone is said to sooth past sorrows and are great to program with the intentions of healing and letting go. It helps to teach compassion and enhance personal power via the solar plexus. They are said to also help the throat chakra, allowing us to communicate better but also speak out and let loose what we may be holding in.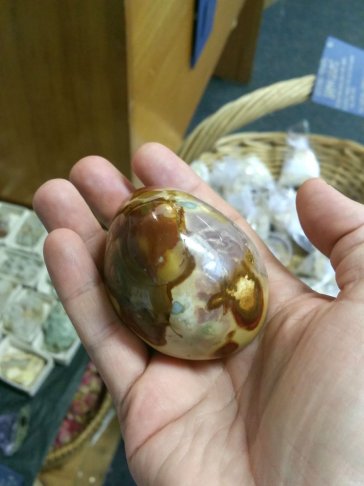 Does anyone have an ocean jasper at home? Or on your person? Perhaps in your car? Somewhere?