Bernie offered up this gem a couple of days ago.......I could not believe it. Only the hooked over bit at the top is external.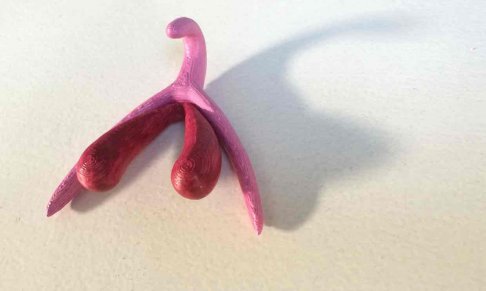 The rest of it is internal and it completely encompasses the vagina. Isn't it amazing? I love it!
"But the important thing is that it debunks myths that have repressed female sexuality for centuries. For one, it refutes the dictionary/textbook education that wrongly asserts the clitoris is the size of "a fingertip", a "pea" or that it is small. We can now clearly see that the clitoris includes two shafts (crura) which are actually about 10cm long. Not only can we visualise that the clitoris is more than what the eye perceives; with the visual model we can also now get a mental image of how it encircles the vagina, making penetrative sex potentially orgasmic. This means that a demystified discussion about the female orgasm is possible at long last"
More at the Guardian, written by Minna Salami. (I read that as "Mini Salami" and I am going to be giggling all day)
https://www.theguardian.com/comment...ual-revolution-sex-education-womens-sexuality