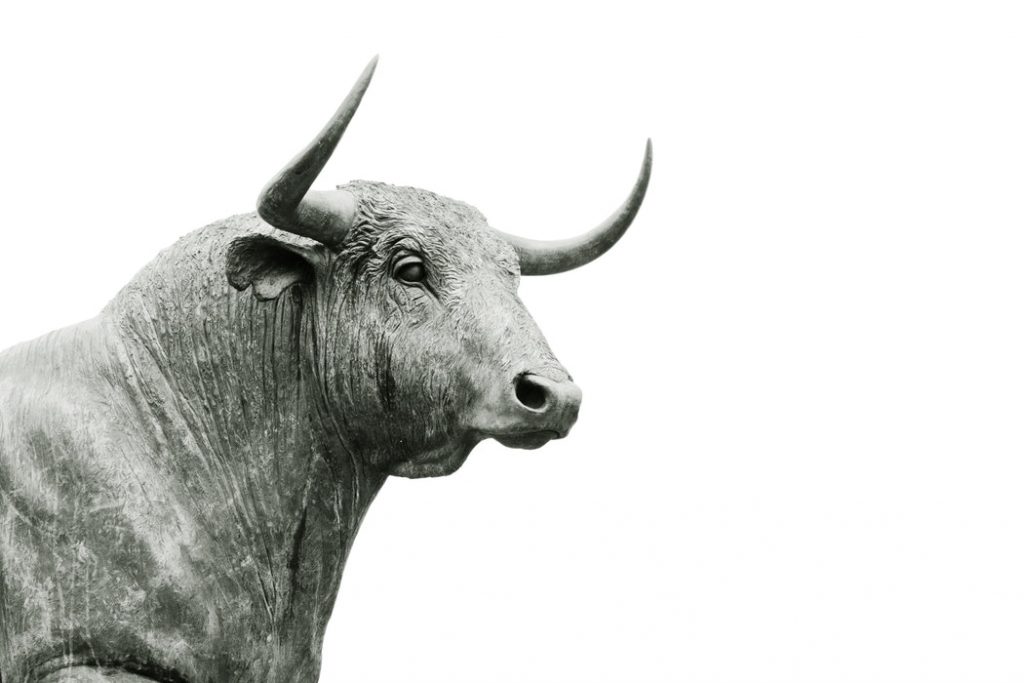 Today Mercury moves into Taurus to bring us all down to earth in our thinking, especially Taureans of course, but also Geminis and Virgos and all the great thinkers out there.
This will be great for Taureans to put their fashionable thinking caps on – only the best will do after all, and speaking of fashion – how it's going to change in the months ahead for just about everyone with Uranus moving into one of the fashion signs of Taurus, and with Uranus being so highly original and unconventional too, the mind boggles.
But sticking with the original subject, Taureans will come up with some extra bright ideas in the times ahead due to Mercury in their sign, but also with Uranus there very soon too. This is all very inventive – highly so, so IQ's will become much higher as if by magic for many Taureans in the times ahead.
Geminis and Virgos will enjoy the more grounded Taurean thinking, and minds will turn to food and diet, clothes, art, gardens and creativity, writing maybe as there are many great Taurean type well known writers out there.
We can all enjoy getting more in touch with our senses in the days ahead, slowing down in general, adjusting to brand new energies as thoughts change and values too , some almost overnight.
Investments in precious metals will become more of a thing too with Mercury in this sign, with others of us wanting to invest in Bit coin or other Crypto currencies before too long.
Housing will be different before too long with I hope Geodesic domes coming back into fashion as they withstand cyclones and other bad weather much more than any other style of housing.
Indoor gardens are likely to be another result of this radical planets move into Taurus which is all about food and hortculture.
Tomorrow is the Taurean new moon which is the Taurus new beginning of the year, so Taureans can start anew physically, mentally and emotionally, and with the brand new 7 year cycle beginning for them as well (and all of us) the following day, so by this time now as I write this, they and all of us, should be feeling a sense of anticipation as their senses must be on high alert as they are for many of us.
( And if some of you feel tired – this is normal for a new moon as the light closes off zapping our energies a little more than usual)
In two days time when Uranus moves into the new sign, Mars will move into the sign of Uranus, Aquarius so this provides the energy to kick start the new era upon us.
This releases the action of what this planets energies are going to mean for all of us in the times ahead and for the planet too so my advice is to take particular note of what happens almost right away globally as this will be a signpost for what is ahead .
In actual fact Mars will be in Aquarius until mid Nov as he Rxs back from the 26th June. This in itself puts more focus on everything Aquarian for most of the year. There could be some stops and starts for both Arians and Aquarians therefore throughout the year.They seem to be getting a second chance at a few things. This could mean the same for Aquarian or Arian ascending signs.
And as this is all global it will affect world leaders very strongly and bearing in mind that Mars is square to Uranus on the actual day the main moves take place, so close to the new moon there could be a big clash of world powers.
At the least this coming week could bring a big world event centred around global economy, a big shake up of some kind.
There could also be a very big air disaster or something else that is quite shocking, I am not really thinking explosive but almost, as the new moon is opposite to Scorpio which is the more explosive force.
This will be Wednesday NZ time and in Aust too, Tuesday in a lot of the world.
Speaking more generally of Uranus into Taurus, another thing to bear in mind is that Uranus has not been in this sign since the period of WW 2 as he was there all through Hitlers rule of Germany.
It was then the era of facism and it could happen again that a world leader uses his power in the ways of a Dictator even if disguised behind a veil of some respectability, causing much harm by the same, but it could on a positive note, as happened before, band together many different countries to fight against a common enemy.
There are aspects to the galactic centre on the day of the move and also the following with Sedna involved, which could mean a betrayal of, or involving a world leader as Sun/Sedna will be conjunct.
There are other aspects that remind me of meteors, or sudden discoveries in Outer space.
I still need to say more about this move of Uranus into Taurus as much is going to change in the months and years ahead such as
the Global Monetary system, also voice Technology where there will be more robotic type conversations on communication devices.
But that would make this post far too long so will post the rest at a later date.
You can find additional free astrological based forecasts from Janne via her Neptune's Magic Facebook page here. Janne also offers detailed personal readings. You can find astrological discussions over on transients' community forum, The Roundtable. 

This work is licensed under a Attribution-NonCommercial-NoDerivs 3.0 Unported (CC BY-NC-ND 3.0). You're allowed to share this article for non-commercial purposes, but you must not edit or modify the contents. You must include all links and images, as well as provide appropriate credit — which includes a link leading directly back to this article at the top of your re-post. You must also include this licence information.