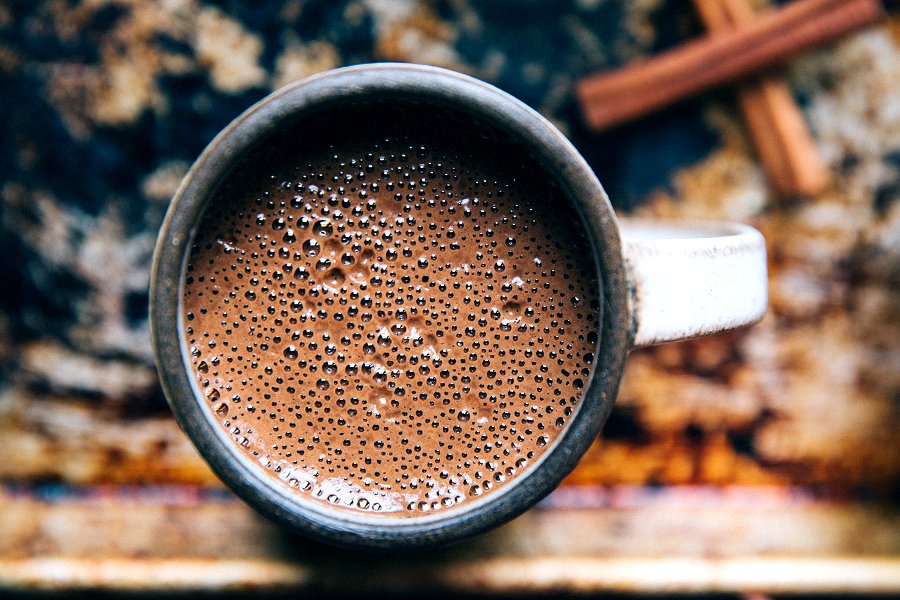 I do love chocolate. I had the most wonderful cup of hot chocolate in a cafe in Paris. It was so thick and creamy — I still remember it some 20 years later. Then there is chocolate mole sauce, which a complex mix of chocolate and peppers that goes on top of enchiladas.
A friend brought me some chocolate from Germany — it was like a different food compared to the chocolate here. Locally, I love a chocolate bar, named "Kitchen Sink" because it contains chocolate and peppers. So, yes, I do love chocolate.
I found this recipe on the Sacred Science site for Sacred Hot Chocolate. You might give it a try.
The author of this site has spent a great deal of time in Central America and Mexico studying ancient healing traditions and foods. This article describes the healing properties of chocolate / cacao, as well as sharing the recipe.
A Maya legend tells us that whenever there is an imbalance between humans and nature, cacao comes from the rainforest to open people's hearts and return the planet to a state of harmony. Some shamans therefore consider cacao the "food for the shift." It represents the new order of love and peace, which is being cultivated right now.
(
Source
)