As Mercury enters Capricorn, s/he makes a strong conjunction with Quaoar, the small Planetoid beyond Pluto's orbit, named after the creator deity of the indigenous Tongva people of Southern California.
Quaoar danced and sang the world into existence and is a creator force of the absolute, a metaphysical point from which chaos issues forth for the purpose of manifestation, shaping into material form.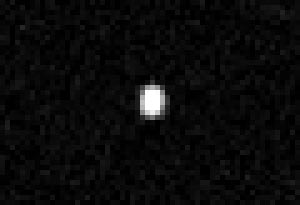 So order out of chaos is a theme of Quaoar and also of Mercury's move into Capricorn, as in Sagittarius the focus was on the higher mind and reaching for the stars, stretching the limits of our thinking, whereas Capricorn is about order and mental discipline, becoming more serious in our thinking, so we can do more organising and use our management skills to get things done in a way that is structured.
So accountability and bringing order to chaos is the theme of the 20 or so days ahead and the year itself, due to Saturn being in this sign now where he is very much at home.
The 20 days of Mercury's move through Capricorn covers the period of the new moon on the 17th January in this sign, which is the best time to begin launching our new projects and making the final decisions for major security, financial or property matters, or anything else that we may need to add structure in our lives for the year ahead.
This will apply more to Capricorns of course, also Virgos and Geminis, but we all can use his positive, strong energy to get our lives on track and recover from the quite dramatic events and feelings that have already been happening so far this year.
Quaoar's input adds a certain Virgo theme of cleaning up a mess once and for all, or tackling something we haven't had to before but being determined to put our best effort to do it anyway.
This means – a bit like the Mercury/Galactic centre aspect of the last few days, that we need to clear past thinking and past karma, let go of ego attachment and not repeat the same old patterns over and over again.
It really is time to move on and download a whole new mental outlook with new data from the library of the higher consciousness of the universe that is within us all. Forget those old patterns as they are old news and should be cast aside, ruthlessly if necessary.
The only energy we need to keep is love, whatever form it comes in as love is the true creator energy.
The moons transit through Scorpio just now is helping to bring out the true meaning of Jupiter in this sign for the year, bringing both depth of feeling and focus, coupled with the motivation and optimism that brings what is hidden into the light to be celebrated, and to help us make progress in the year ahead in our souls evolution, but also in more practical ways within the material world. 
Scorpios will get a lot out of these few days.
Capricorn and Scorpio are friendly signs to each other so many of us will feel more supported by life itself this year, even if there is a shift of power happening and a lot of new situations to adjust to and new energies to integrate.
Use the knowledge and wisdom gleaned from any hurt or disappointments, joys and sorrows , brought by that extremely powerful full moon at the start of the year, in positive ways to push ahead into the year with courage and faith in self and your own path, as your higher self is standing by with the greatest gifts for those who are willing to take up the challenge.
You can find additional free astrological based forecasts from Janne via her Neptune's Magic Facebook page here. Janne also conducts detailed personal readings.