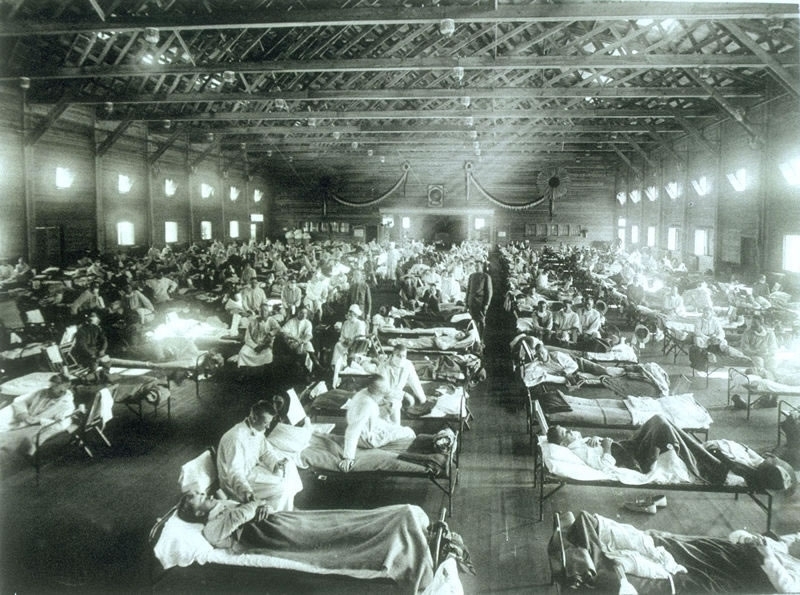 'If the present rate of acceleration of the disease continues for a few more weeks, civilization could easily disappear from the face of the earth,' said scientist Victor Vaughan of the University of Michigan Medical School, back in 1918.
During the Great War, more commonly known as World War I, a flu pandemic was spreading around the world. The death toll from this pandemic surpassed that of all military deaths in both World War I and World War II.
Authorities told people that this strain was just 'ordinary influenza', yet it was lethal. The actual people had neighbors and partners dying, some within 24 hours after symptoms arose. Some people bled from their mouths, ears, nose, and eyes, as a result of catching this virus.
In Wellington, New Zealand's capital, a doctor was reported to have stepped outside his emergency hospital to notice no one on the street — in the middle of the afternoon. He's quoted as saying, '…it's a city of the dead.' That was the type of fear which drove everyone inside.
The health officials, and those in charge, took this stance of not reporting the true facts, because of the war, historian John M. Barry says in his new book, The Great Influenza: The Story of the Deadliest Pandemic in History. It was all about morale back then, as it was important to maintain a certain level because of the soldiers fighting, and the families back home.
"I think ultimately society is based on trust, and once you breach that trust, then people become alienated, particularly from authority. And the worse things get, the more you feel it's everybody out for himself, or herself." — John M. Barry
The death toll was estimated to be between 50 and 100 million. When factoring in the population today, if it occurred now it would be around 200-450 million.
While in more recent years, the truth has been harder to find, but so many secrets are now being revealed. I think are all feeling relief, each time new information comes out.
"If you want society to continue to function I think you need to tell the truth," Barry says.