Based on your individual location, your focus may only be on your local area, or country, yet there is a lot going on globally. This is to be expected, based on the current influences of the recent past, such as the eclipses last month, the recent full moon, and solar activity.
As part of the shift in consciousness, all linked into the astrological age, the events and situations in the world are right on track, and are to be expected. Change occurs on a conscious level for all of us, which can be understood as spiritual progression and awakening, with more and more people seeing beyond their regular, everyday lives.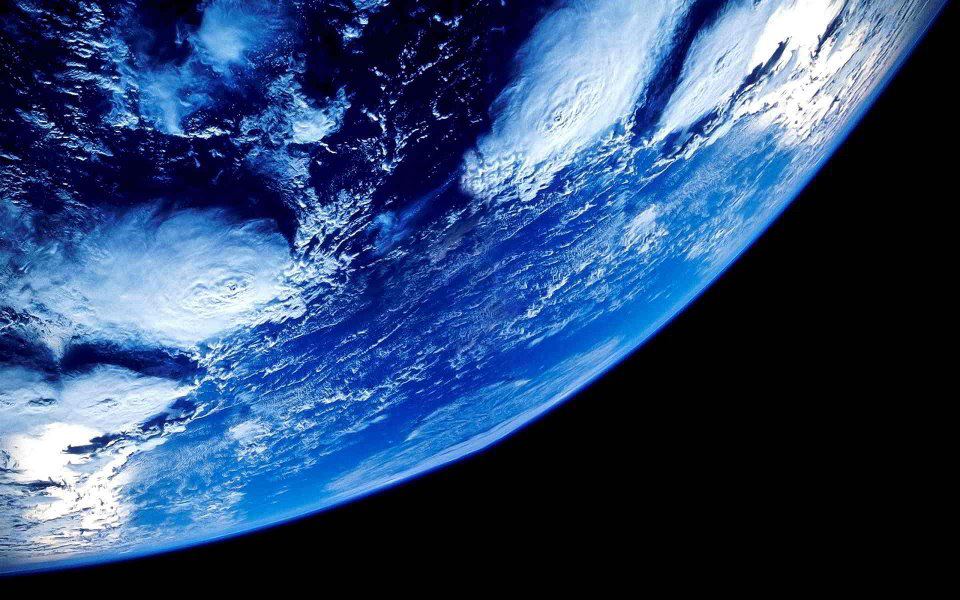 There's certainly obvious changes that occur, simply from the energies directly entering our field, but then sometimes more is required, as we are all at different levels in terms of soul growth. When I say more, that can be something like a wildfire creating a situation that takes you out of your regular space. It may be a Hurricane, which can have far reaching consequences to you, and those you care for and love. An earthquake is shattering to most people, as it's is so very physical in nature, so if you are experiencing a strong one, it can really make you take notice, and open your eyes, which in term can eventually lead to a spiritual awakening.
We need to be honest with ourselves; when it comes down to it, our journey through life requires struggle, and that struggle brings us our strongest learning opportunities as a soul. At times we go through turmoil, but so are others. We can be placed in situations that provide opportunities to help others, to show compassion, and to take a few quick and longer strides ahead with consciousness growth. Gandhi did say, "The best way to find yourself is to lose yourself in the service of others."
Certainly, the energies, like I mentioned before, come into our being and soul, and these are strong lately; this helps us grow, but that alone is not going to help us ascend, or graduate the Earth school. So much more is involved.
A series of events, from incoming large energetic events, to physical and more practical Earth events, are meant to be part of the changes, and the shift, which is a positive thing, even though it can easily be seen as negative because of the suffering, and loss of life that occurs. If we had a perfect life, where we had everything we wanted, and everything went perfectly with those we interacted with, from our loved ones including family and partners, to friends and co-workers, then how would we grow? Would we get bored? I would think that this would create a pocket of stagnation.
For me, it's important not to interfere in these processes, as that can create karma and stop people having something occur which was meant to, for their soul growth. Of course, the intentions behind interfernce is also key to karmic debt. Certainly, with some situations, assistance should be offered, or given, but it's not always that straightforward. Such interference can include intentions to stop specific things from happening, such as weather events, but there is a much bigger picture here, and we need to trust those beings looking after us, which can be guides, higher self, and certain multidimensional beings which can be confused as ETs and angels — who have direct access to the group and global consciousness, including our planned life paths.
But what we can do is put the intention in of providing thoughts, prayers, blessings and positive energy towards situations and people, but based around the highest good without interfering in any soul plans. That intention may only provide support to their emotions and mind, rather than end up stopping an event, or decreasing an event. I know, it's difficult to step back and see the bigger picture, but this is what happens as you grow more as a soul, you begin to understand that there comes a point where interference is not always appropriate, based on your own intuition and connection into the fuller picture. So something like this intention can cover a situation, provide the support and compassion, without interfering.
Like I began with, there is a lot going on in the world. You may want to focus your support on something local, but don't forget about the rest of the world.
For this session, let's do a global healing where we include each of us participating, but also situations, events, people, animals, earth — consciousness — which may need some emotional and mental support to get through these times. That support may trigger an awakening (and even animals can have an awakening), and help further their understanding of why they are going through such trials and tests, but also so that they can help others after helping themselves, which can include accepting and loving themselves.
I suggest that we begin in our usual circle, as an anchoring point. From there we have the option to send out this supporting healing and intention of the greatest good, in any way we wish. We may know of specific events in the world that we can keep in mind, or we can just put some faith into our intentions of helping consciousness where it needs support.
Visualizing the Earth within the center of our circle is one method, and then sending healing intentions into it, or placing the Earth into the center of the crystal that sits there and doing something similar.
I feel that we are each very brave for coming into this life, this time around, and going through these years that can bring up so much for us.
Blessings to you all.
The usual introduction is below for our healing sessions
For those new to these sessions, or if you simply want to me reminded on how to connect in and what methods you could use to send healing, see this article here on transients.info.
The purpose of these 20 minute weekly sessions is to send healing to each participant, which can be accomplished by focusing on individuals or the group, deepening on what methods you chose to use. You are always free to set secondary intentions around focusing on world events that may need some helping energy — on other levels our group also works in a multi-dimensional sense. Sometimes we get healing requests within the replies here, so do check back here just before the sessions begins.
Let us know if you are joining by responding here or contacting me from the Contact Us form on transients.info. The session is only 20 minutes and you can send, and or receive healing; it is up to you. Anyone can heal, no training is required to participate.
Please provide any feedback on here if you receive any and feel comfortable sharing.
The setting we have chosen to visualize when first connecting in, and to anchor that connection, is a forest clearing. Think of a opening inside a forest where there is a large crystal in the center that we gather around. The ground could have moss or grass, perhaps even dirt or another surface that appears to you. There may be the sound of a waterfall nearby which could result in a river that you could see, or not. You could start off here and then go off to another place of your choosing to send and/or receive healing. Some people find themselves being taken on a journey where they are shown other things during a session, but we all experience this in our own unique ways.
You can find further information about these sessions through the link, Weekend Healing, on transients.info.
Current Timing
The time for the session is the same each week, based around Laron's time to make things easier, which is 1 PM on a Saturday in Texas, USA (CDT). All the other times reflect this time, but this time is worked out to accommodate the greater number of people based on their geographical location.
USA: Saturday: 2 pm EDT, 12 pm MDT, 1 pm CDT, 11 am PDT
Europe: France (Paris), Switzerland, Sweden, Saturday: 8 pm
UK: England (London), Ireland (Dublin), Saturday: 7 pm
Russia: (Moscow), Saturday: 9 pm
South Africa: (Johannesburg), Saturday: 8 pm
Australia: (Sydney, AEST) Sunday: 4 am, (Perth) Sunday, 2 am
New Zealand: (Auckland) Sunday: 6 am
To understand about joining outside of the set time, which you are free to do so and the hosts do this sometimes because of other commitments, just check out the instructions on how to send healing here, which I linked to above as well.